Case Study: Emerald Health Pharmaceuticals Raised $60M via Reg A+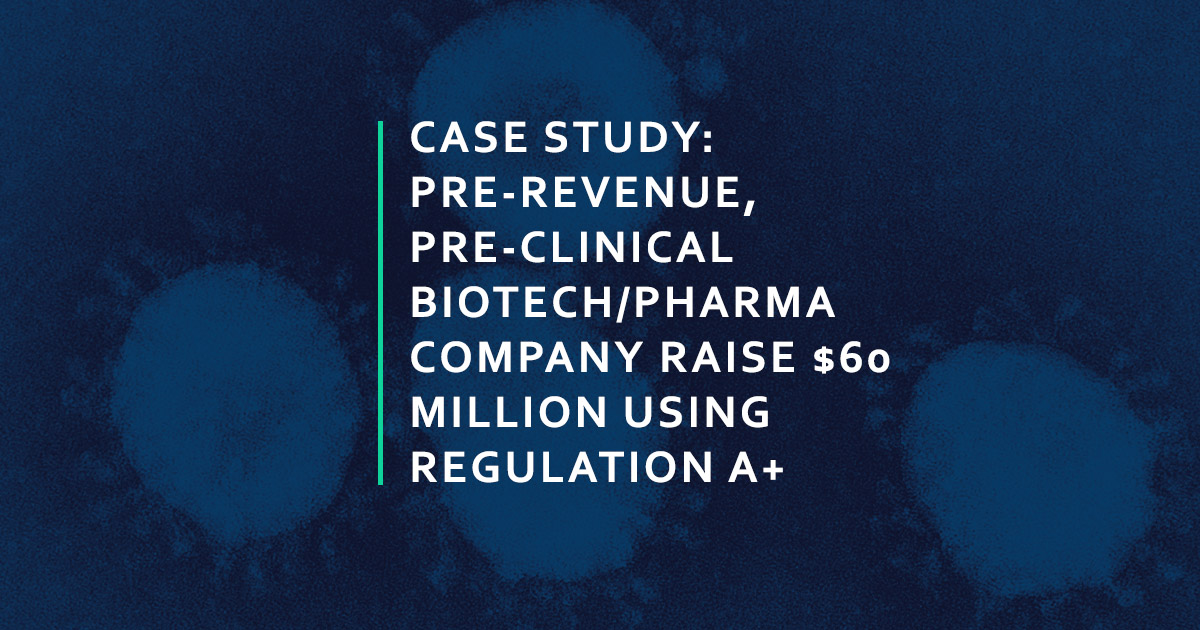 The most common question we get asked is whether it's really possible for a life sciences company to do a substantial raise of $30M or more via Reg A+, especially if they're pre-revenue, even pre-clinical. And the answer is yes.
Emerald Health Pharmaceuticals (EHP) is a clinical-stage biopharmaceutical company focused on developing a new class of proprietary molecules targeting neurodegenerative and autoimmune diseases, including multiple sclerosis, Parkinson's, and Huntington's. They have completed Phase I clinical trials and are enrolling for Phase IIa.
They filed their Reg A+ in March 2018 (press release / offering circular), offering 10 million shares at $5/share, for the maximum allowable raise at the time of $50M. Note that their Phase I clinical trial didn't start until September 2018, so at the time they filed, they were not only pre-revenue, but pre-clinical.
In 2019, they rolled into a continuous offering (which you can do every 12 months). This approach is one of the distinct advantages of Reg A+, providing the potential for an ongoing, long-term strategic capital platform. In July 2019 they amended the offering, upping the stock price to $6/share (amended offering circular). This is another advantage of Reg A+: the ability to change the offering price during the offering.
In March 2021, they announced the closing date of their offering, and that they had raised $56 million so far (press release). According to their subsequent 1-K annual report, they ended up with gross proceeds of $60 million from their Reg A+ raise.
Regulation A+ is still fairly new in the medical and life science industry. While there have been some great success stories, such as Myomo and Soliton, it's only very recently that companies in this industry have started taking advantage of the larger amounts of capital (up to $75M a year) available with Reg A+, and to understand its benefits that make it an attractive and viable alternative to venture capital. We expect to see many more examples like this one in 2021 and 2022.
DISCLOSURE: Emerald Health Pharmaceuticals is not a past or present client of Medical Funding Professionals. This case study is provided for informational and educational purposes only.