Medtech & Healthcare KoreSummit 2021 For Innovators Raising Capital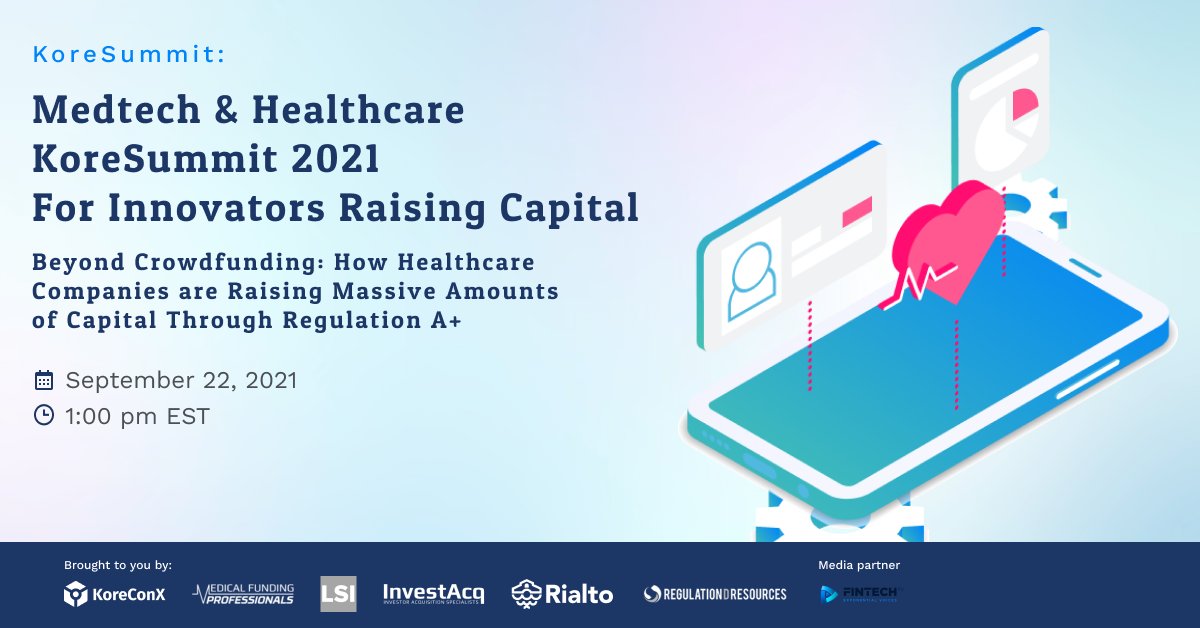 Medical Funding Professionals is proud to partner with KoreConX in presenting the Medtech & Healthcare KoreSummit 2021 for Innovators Raising Capital. The first event of its kind, this 4-hour virtual summit focuses specifically on how innovators can use Regulation A+ to raise capital in healthcare and life sciences, including medtech, biotech, and pharmaceuticals.
The full playback is below:
Index of panels:
0:24 – Introduction (transcript)
5:56 – Regulation A+ in Medtech and Life Sciences (transcript)
30:18 – Legal and Accounting Requirements (transcript)
1:30:50 – Investor Outreach for Reg A+ in Medtech and Healthcare (transcript)
2:33:32 – Reg A+ Live – What Does It Look Like for Issuers and Investors? (transcript)
3:18:15 – Secondary Markets – Alternative Trading Systems (ATS)
3:51:48 – Getting Started with Reg A+
You can view past KoreSummit events, learn about upcoming events, and connect with any of the speakers at KoreSummit.io.