DISRUPTION OF PRIVATE SECURITIES
The Democratization of Capital
Regulation A provides a vehicle for companies to raise up to $75 million per year from both accredited and non-accredited ("Main Street") investors. This is made possible through the 2012 JOBS Act, which changed reporting and disclosure requirements for small and medium sized businesses.

Previously, they were restricted to either Venture Captial or onerous Regulation D offerings for growth capital. Regulation A provides capital-intensive life sciences companies with a viable alternative funding strategy. Read about the company that raised $60 million using Reg A+.
Learn More About Reg A+
HOW WE HELP COMPANIES
CAPITAL PLANNING VALUATION STRATEGY™
Capital Planning Valuation Strategy™ (CPVS™) is our proprietary 6-week process designed to help business owners decide whether a Regulation A offering is right for them. CPVS™ provides a path to maintain control of your company through multiple cycles of fundraising while building a blueprint for a successful Regulation A Offering. Learn more about how a CPVS™ can help your business unlock growth capital today.
Learn More About CPVS™
Client Testimonials
CPVS™ is the best capital raising analytics service on the market, and it's the only one tailored specifically to healthcare companies like yours. But don't just take our word for it…
"Since launching Manhattan Stret Capital in 2015, I've worked with hundreds of companies wanting to raise capital, and the fact of the matter is, most of them simply aren't prepared—not that their business isn't a good candidate for raising money, but they just aren't ready in terms of founder knowledge, corporate organization, capitalization, presentation, and marketing.

That's why I'm very impressed by what Stephen Brock has brought to the table. His Capital Planning Valuation Strategy™ is a systematic, progressive approach following the best practices of capital raising. He invests the time in educating them on corporate structure, the various types of fundraising opportunities and what's appropriate for them. Understanding securities is complex, and Stephen has a wealth of knowledge to share with founders."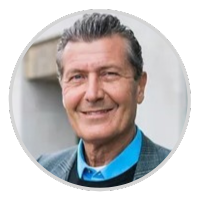 Rod Turner
CEO, Manhattan Street Capital
Industry Leading Partners
CPVS™ gives you an extensive network of partners to guide you through a successful Reg A Offering . You will have access to the legal, compliance, marketing, and technology resources from industry leaders.
See Updates and News From Our Partners
MedTech and Fundraising News
The latest on Regulation A , life sciences innovation, and the democritization of capital.